"All Tomorrow's Parties" is the fifth episode of season 1 of The Tomorrow People U.S. TV Series.
Official Synopsis
Edit
After Stephen breaks Ultra protocol during a training exercise, Jedikiah's mysterious boss insists on meeting Stephen. Stephen grows concerned when he learns Jedikiah is unable to protect him so he turns to John, who is only interested for selfish reasons.
Elsewhere, the Tomorrow People are desperate to go topside to a party like normal people, but John and Coburn disagree on the dangerous plan. Meanwhile, Stephen makes a plan to go to Homecoming with Astrid, but when he bails on her once again, she decides to find out what he is really up to.[1]
Guest Cast
Edit
Jessa Danielson as Smoking Hottie
Hiro Kanagawa as Corbin
Dagan Nish as Bryce
Christoper Pearce as Bouncer
Mathias Retamal as Mark Menendez
Reception
Edit
Robert Ham of Paste Magazine wrote a positive review, saying "this is the best episode they've done yet in this inaugural season."[2]
Andy Behbakht of TVOvermind.com had a similar opinion, writing that it was "the strongest episode of The Tomorrow People since it started."[3]
Jessica Hickam of Sheknows.com echoed the sentiments, saying that it was "definitely the best episode yet".[4]
The episode scored a 0.6 rating and 2 share in the adults 18-49 demographic, but saw gains in the adults 18-34 demo (0.5/2, up 25%) and in the men 18-34 demo (0.7/2, up 40%). It also saw increases in delayed viewing.[5]
Episode Details
Edit
Three people died in Ultra's ambush on Club Barcelona.
Cara finds out about John's ability to kill.
Stephen reveals his powers to Astrid.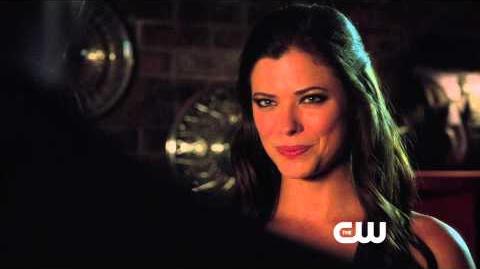 References
Edit